Flowers have been used for centuries to convey emotions, from love and appreciation to sympathy and condolence.

There's something about a beautiful bouquet of fresh blooms that can communicate feelings in a way that words often can't. From the vibrant colors and delicate petals to the sweet fragrance, flowers have a way of stirring our emotions and bringing a smile to our faces.
In today's fast-paced world, where so much communication is done through screens and devices, it's easy to forget the power of tangible, meaningful gestures.

That is why in this article we are going to talk about how lowers can help you say what's in your heart and talk about the number one brand that people go to when it comes to outstanding flowers. 
The Language of Flowers
Flowers have been used throughout history to express emotions and convey messages. Floriography is the study of the symbolic meanings of flowers, and the language of flowers can help you communicate your emotions in a subtle and meaningful way.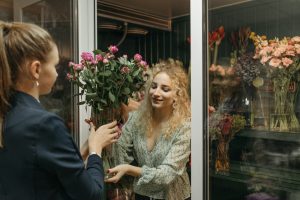 Different flowers and colors can convey different emotions and sentiments. Here are some examples:
Roses: Roses are perhaps the most well-known flower for expressing love and romance. Red roses symbolize passionate love, while pink roses represent admiration and gratitude. Yellow roses are associated with friendship, and white roses are often used in weddings to symbolize purity and innocence.
Sunflowers: Sunflowers are bright and cheerful, and they are often associated with happiness, warmth, and loyalty. They are a popular choice for birthdays and other celebrations, as well as for sending get-well wishes.
Lilies: Lilies are a popular choice for sympathy and condolence, as they are often associated with purity and the hope of eternal life. White lilies are a common choice for funeral arrangements, while pink and yellow lilies can be used to express friendship and gratitude.
Daisies: Daisies are often associated with innocence, purity, and new beginnings. They are a popular choice for new mothers and babies, as well as for congratulating someone on a new job or a fresh start.
Carnations: Carnations are versatile flowers that can convey a range of emotions depending on their color. Pink carnations are often associated with gratitude and admiration, while red carnations are a symbol of love and affection. White carnations can be used for sympathy and condolence, and yellow carnations can represent friendship and joy.
Serenata Flower Bouquets
Serenata Flowers is known for its stunning floral arrangements, each one expertly crafted to convey a specific message and evoke a particular emotion. Here are some of the beautiful bouquets available from Serenata Flowers:
Classic Roses: Serenata Flowers' classic rose bouquets are the perfect way to say "I love you" or "thank you" in a timeless and elegant way. With a range of colors to choose from, including romantic reds, delicate pinks, and sunny yellows, you can find the perfect bouquet to express your sentiments.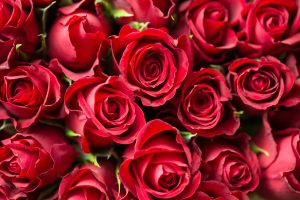 Spring Flowers: If you're looking for a bright and cheerful way to celebrate a birthday or send a pick-me-up, Serenata Flowers' spring flower bouquets are a great choice. Featuring vibrant blooms like daffodils, tulips, and hyacinths, these bouquets are a burst of color and joy.
Orchids: For something exotic and unique, Serenata Flowers' orchid bouquets are a stunning choice. With their delicate petals and intricate shapes, orchids are a symbol of beauty and elegance. Serenata Flowers sources their orchids from sustainable growers and ensures that each stem is of the highest quality.
Sympathy Flowers: When words are not enough, Serenata Flowers' sympathy flower arrangements can help express your condolences and support. With options like white lilies and elegant roses, these bouquets are a thoughtful and comforting way to show you care.
What sets Serenata Flowers' bouquets apart is their commitment to using high-quality, long-lasting blooms that will continue to bring joy and beauty long after they are received.

Serenata Flowers is also dedicated to sustainability and ethical sourcing, ensuring that their flowers are grown and harvested in an environmentally responsible and socially conscious way.
Order Your Serenata Flowers Today!
If you're looking to express your emotions with the beauty and power of flowers, Serenata Flowers has got you covered.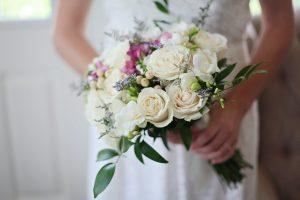 With their stunning arrangements of high-quality blooms and commitment to sustainability and ethical sourcing, you can feel good about your purchase while making a meaningful connection with a loved one.
Don't wait to brighten someone's day or celebrate a special occasion. Visit Serenata Flowers' website today to browse their selection of bouquets and place your order.